#SDNYORG
Robert David Steele sues SDNY defendant Jason Goodman, the so-called prince of counter lawfare
Updated: Sep 30, 2020
OPINION AND EDITORIAL
"Conspiracy theorist" monger Jason Goodman, of New York City's Chelsea neighborhood, has completed several social media victory laps over the dismissal of his Richmond, Virginia slander, libel and defamation lawsuit on a technicality (with permission to refile).


Meanwhile, Robert David Steele (the former plaintiff against Goodman) has re-filed a new lawsuit against Jason in the U.S. District Court for the Eastern District of Virginia (Alexandria Division). See 1:20-cv-01140-RDA-IDD Steele et al v. Goodman, Rossie D. Alston, Jr, presiding.


While Goodman paraded across all 13 of his social media properties declaring a "knock out punch" against Robert David Steele, Steele was re-filing his lawsuit (dismissed on Friday over a technicality).


Some Internet observers are comparing Jason's miscalculations to the Bay of Pigs fiasco.


Above: The so-called Bay of Pigs (Manuel Chavez, III is in the center, see below).


After his premature victory laps, Goodman crowned himself some kind of "counter lawfare" expert and vowed to begin a podcast series to "educate the public" on lawfare on his "exclusive" Patreon and SubcribeStar paywall web channels.


Goodman is in the telethon-like habit of begging for dollars for his "COUNTER LAWFARE" fund to help his CrowdSource The Truth conspiracy channels get to the bottom of "real news stories" without his "journalistic endeavors being chilled".


Caveat: CrowdSource The Truth and its parent company, Multimedia Systems Design, Inc., are named in at least one Southern District of New York (S.D.N.Y.) lawsuit (CASE #: 1:20-cv-07269-VEC,

The National Academy of Television Arts and Sciences, Inc. et al v. Multimedia System Design, Inc. vs.

Multimedia System Design, Inc.). This appears to be another libel case for Jason Goodman.


Meanwhile, Robert David Steele vowed via Tweets that he would refile his litigation against Goodman, switching districts between Richmond, Virginia to the Alexandria branch. This was ignored by Goodman in a so-called "head in the sand" lawfare strategy.




Most experts seem to agree that the Robert David Steele vs. Jason Goodman lawsuit dismissal (without prejudice) was a draw at best and did not justify Goodman's premature celebrations.




Court documents below:


The new refiled complaint
rds-v-goodman-doc-1-928-2020 (1)
.pdf
Download PDF • 8.30MB


Other examples of premature celebrating: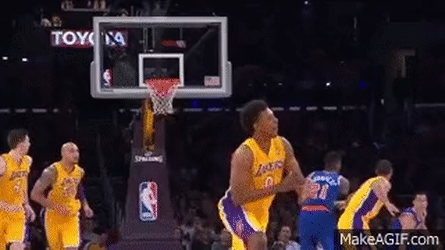 ENTER STAR WITNESS IN COUNTER LAWFARE, MANUEL CHAVEZ, III AKA DEFANGO


Manuel Chavez, III of Carson City, Nevada has a rich social media history that dates back to the infamous "SETH RICH FILES" hoax that involved Chavez (aka DEFANGO), George Webb (Sweigert) and Jason Goodman (circa June 2017 just prior to the Port of Charleston dirty bomb hoax).


Things were strange behind the scenes according to the former business partner of Chavez, Thomas Schoenberger ("TS the dude"). According to Schoenberger in a rambling video, it may have been an e-mail sent to DEFANGO by the wife of Robert David Steele's attorney on August 1, 2017 that could have been the smoking gun in the Richmond, Virginia lawsuit dismissal.






Jason Goodman has publicly "pounded his chest" over obtaining a myriad of e-mail messages exchanged between Chavez and Robert David Steele, the lawyer (Steven S. Biss, esq) and the lawyer's supposed wife (aka Tanya "Tucker" Cornwell) and the lawyer's supposed brother-in-law Tyroan Simpson (aka Frank Bacon). Many Internet observers call this group the Virginia "lawsuit troupe of players".




Above: A graphic from the Jason Goodman libel, slander and defamation lawsuit.


Apparently, the wife of the attorney sent Manuel Chavez, III $1,500 for some purpose, which Schoenberger believes led to the apparent smear campaign of Jason Goodman by "DEFANGO" beginning near that time. In sum, Schoenberger alleges that Chavez was a hired "smear merchant" engaged to attack Goodman on social media.




Above: YouTube transcript of Thomas Schoenberger video about DEFANGO and the eerie payment of $1,500.00 from the wife an attorney.
https://www.sdny.info/post/secret-defango-e-mails-may-be-behind-60-day-judicial-freeze-by-federal-judge-ooppsie
THE VIRGINIA "LAWFARE" TROUPE OF PLAYERS


DEFANGO, Manuel Chavez, III is also known in social media circles as someone who will apparently launch social media smear campaigns to label innocent parties as "pedophiles".


The "pedo" narrative seems to be a type of recurring narrative that orbits DEFANGO and his podcast co-host Tanya "Tucker" Cornwell, alleged wife of Steven S. Biss,esq.


These matters coincide with the "smear campaign" quality of SHADOWBOX STRATEGIES, a service created by DEFANGO and Thomas Schoenberger, Provo, Utah.






Apparently a Virginia State Bar complaint has been filed against Mr. Biss to initiate an investigation into communications between Biss, DEFANGO, Ms. Cornwell, Thomas Schoenberger and Robert David Steele.


The scope of the investigation apparently will center around alleged unethical behavior in violation of the Rules of Professional Conduct. Interestingly, Jason Goodman did not file the bar complaint, but openly encourage Manuel Chavez, III to consider so.


It is interesting that Ms. Cornwell's husband once represented "TIMOTHY HOLMSETH" of the so-called Pentagon Pedophile Task Force.


Above: Former Steven S. Biss, esq. client Timothy Holmseth
Above: The likeness of Manuel Chavez, III appears on CrowdSource The Truth merchandise
Above: Jason Goodman's video insinuating that Manuel Chavez, III (DEFANGO) is involved in Steemit "money laundering"
Above: Counter Lawfare Expert defendant Jason Goodman
STAY TUNED ... MORE TO COME
Fair Use Act Disclaimer
This site is for educational purposes only. **FAIR USE**
Copyright Disclaimer under section 107 of the Copyright Act 1976, allowance is made for "fair use" for purposes such as criticism, comment, news reporting, teaching, scholarship, education and research.
Fair use is a use permitted by copyright statute that might otherwise be infringing. 
Non-profit, educational or personal use tips the balance in favor of fair use.